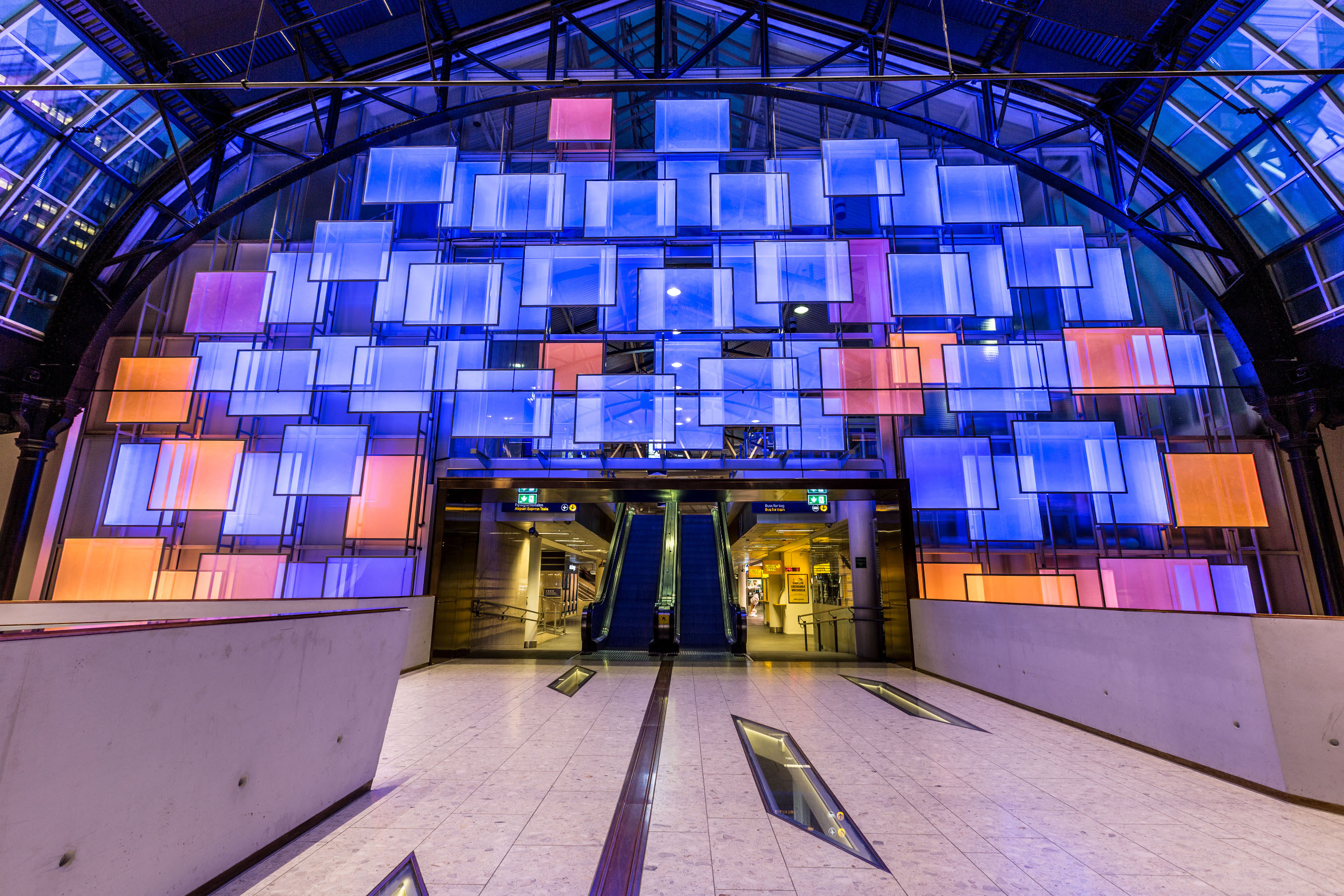 Østbanehallen
Østbanehallen is an iconic landmark located in the center and heart of Norway´s capital.
For more than 160 years has Østbanehallen been a significant part of Norway´s evolution. Østbanehallen, formerly known as Hovedbanestasjonen, was originally a railway station that opened in 1854 featuring Norway´s first railway track, Hovedbanen. The station carries great significance for Norway´s development from a rural to urban society.
After nearly 20 years in service, the station changed its name in 1872 from Hovedbanestasjonen to Østbanestasjonen, which later became Østbanehallen in 1980. Following the final name change came other large changes. The hall was ultimately closed down and replaced by Oslo S, and in 1986 was Østbanehallen converted into a shopping center. The station underwent several renovations throughout the years, until receiving its latest renovation in 2013. Despite trains no longer running from the old hall is Østbanehallen still a central part of Oslo´s public transportation as it is attached to Oslo´s central station, Oslo S. The hall´s landmark status continues to offer customers and visitors an experience out of the ordinary, architecturally, culturally, and historically. Østbanehallen is and will always be an important part of Oslo.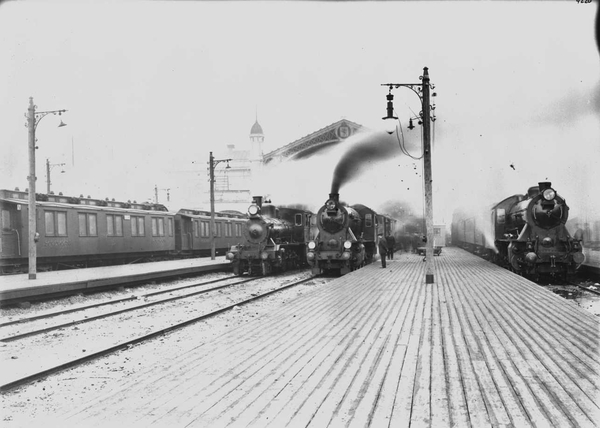 Oslo´s most central meeting place
The old train station, now a shopping mall, has seven restaurants, three cafés, three stores, a hotel, and a tourist information desk. In other words, Østbanehallen has everything one might need for a visit to Oslo!
Østbanehallen is Oslo´s most central meeting place due to its accessibility from all parts of Oslo. From Østbanehallen you have easy access to all public transportation routes, restaurants, cafés, shops, and tourist attractions, such as the Munch Museum and the Oslo Opera House. The official tourist information center for Oslo is also to be found at Østbanehallen. Here you can receive personal suggestions and advice, purchase tickets for public transportation, tours, events and pick up free city maps and brochures.
See more: Oslo Visitor Center
A hub in central Oslo
With an indoor square, several eateries, a pub, and small shops related to food and skincare products has the hall become a meeting place for citizens of Oslo and travelers. Østbanehallen´s aim is to give the public the feeling of strolling in an Italian piazza, to enjoy a drink at one of the "outdoor restaurants" between the columns, or to settle down at the eateries for lunch or dinner in a historical ambiance.
Østbanehallen´s seven restaurants offer distinctive and unique menus to satisfy every preference. The Nordic-inspired, Fjøla, serve the best ingredients from quality Norwegian producers and regulate their menu based on the seasons. Their goal is to show what Norwegian cuisine has to offer by modernizing Norwegian classics.
Book a table: Restaurants
Østbanehallen also has a hotel. At Comfort Hotel Grand Central you can experience unique rooms, with many exciting details in a listed building. Østbanehallen is a one-stop solution providing visitors and travelers with a range of goods, services, restaurant options, hotel, and a tourist information center. So how about starting your Oslo journey at Østbanehallen?
Book a room: Comfort Hotel Grand Central